Davis County Real Estate
---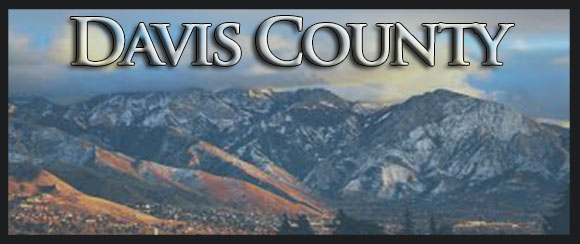 Davis County Utah has about 2,000 homes for sale. Davis County Utah is a unique area because it is in between the two larger metros of Salt Lake City and Ogden. There are many suburban neighborhoods as well as a few more rural areas. The average house in Davis County is about 2,400 square feet and has 4 bedrooms and 2 bathrooms.
Davis County is one of the most family friendly areas you will find in the entire United States. This is a great part of Utah to raise a family, with outstanding schools, an extremely low crime rate, and a family oriented population.
There are all sorts of exciting features about Davis County. Davis County has a lot of recreational activities available, including all sorts of sports leagues in the summer for children, teens and adults. There are also pools, parks. One of Davis Counties main features is the only amusement park in all of Utah, called Lagoon. It also features a small water parks and aquatic centers, such as Cherry Hills and the Roy Aquatic Center.
Browse Homes By Davis County Cities
---
The homes in the box below have all been listed within the
last two days
. If you want to search through every home for sale in Davis County instead, just click on
Davis County Listings.
Davis County UT Homes for Sale
Davis County Real Estate Market Conditions
The median home price in Davis County is right around $235,000, which is pretty close to the rest of Utah's median home prices. The crime rate in Davis county is outstanding, making it a fantastic place to raise a family. Below is chart that shows recent trends in the market.