Clearfield UT Homes for Sale
---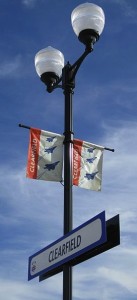 Clearfield Utah is part of Davis County, the home of more than 25,000 people. Clearfield is close to Salt Lake, but even closer to Ogden which means that Clearfield is simply a great location to settle down.
Median home price in Clearfield is lower than some of the surrounding areas, and there are many affordable houses currently for sale. Clearfield has beautiful views of the Rocky Mountains as well as the Great Salt Lake.
This page will help you search for real estate and homes for sale in Clearfield, Utah. Our MLS search will give you access to all Clearfield MLS listings for sale, foreclosure homes, short sale homes, luxury homes, starter homes, and all available homes for sale by the owner. Currently, Clearfield has average listing price for homes for sale on the market of $152,500 and 142 active properties. To search for these properties you can use the home search tool or by clicking the appropriate links provided below. Find your next home in Clearfield, Utah.
Like most of Utah, Clearfield has also experienced the housing rise and fall. Just a few short years ago, homes priced at roughtly $85/sq foot, today the price per square foot has dropped by nearly $20.
Clearfield Neighborhoods
*Find other homes for sale in Salt Lake County by clicking on the links!
Recently Listed Clearfield Real Estate
More Clearfield Real Estate Information