Farmington UT Homes
---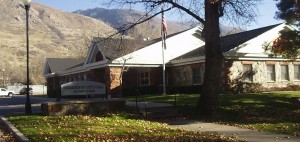 Farmington was once an old rural town in Davis County but has now developed into a modern city. However, Farmington has been able to retain some of its old town charm. The Farmington Utah area offers a variety of properties for every need and every budget. You can see hundreds of affordable starter homes, single family homes, luxury homes, condos and more in old and new neighborhoods. There is bound to be a home that is right for you in Farmington UT.
Farmington is about 16 miles of North Salt Lake City. Most of the state of Utah knows Farmington as being famous for being the largest family amusement park in Utah – Lagoon. This offers great entertainment for families in all stages of life. From roller coasters to carousels, and water slides to pleasant parkway walks, there is something to offer everyone.
But Farmington is chosen by residents usually not because they are roller coaster enthusiasts, but because homes in Farmington are affordable when compared to other nearby cities while still being so close to Salt Lake City.
Farmington Neighborhoods
*Find other homes for sale in Farmington by clicking on the links!
Recently Listed Farmington Real Estate
More Farmington Real Estate Information:
---