Posted by
boomerang
on May 15, 2013 in
Uncategorized
|
Comments Off

on Housing Market Conditions in Weber County
Since 2007 the housing market has been through a lot of ups and downs and Weber country has been no stranger to these trends. You might be wondering where the market is now and where it is headed. We have put together some data to help you make your way through the treacherous housing market.
Okay so maybe it's not quite that bad. In fact if you are looking for a home in Weber County you can rest easy because the outlook here is very good. While the area did experience its own housing price drop things are starting to return to pre 2008 levels. In 2007 the median price for a home in Weber County was $165,000. In April 2011 the median price for a home was $135,000. Today the median price for a home in Weber County is $155,000. We aren't quite back to where we were, but we are getting very close. Below we have provided a graph to help you see what that housing market in Weber County has been doing over the last two years.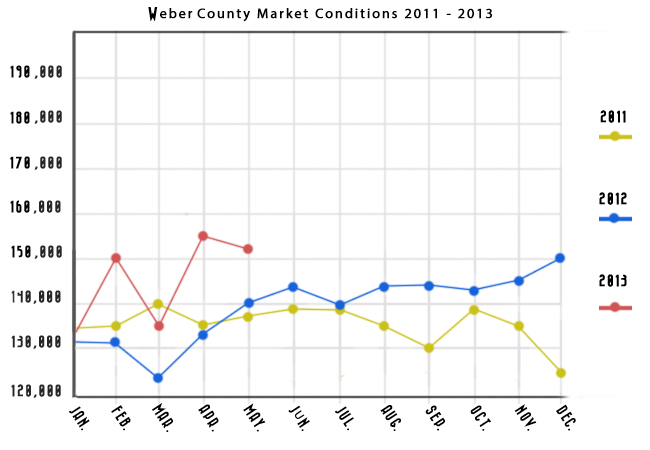 But wait, aren't lower house prices better? Yes and no. For a home buyer obviously getting a home at a lower price is better. However, lower home prices are actually a reflection of a poor economy. Home prices are directly related to the economy so when home prices are up it means the economy is doing better and you will want to be living in a community that has a strong economy.
What advice do we have to offer? Weber County is doing well and home prices will probably continue to rise. This is good news, but you won't want to wait if you are planning on settling in the area. Start your home search today by visiting utahhomesforsale.com/weber-county.