Weber County Real Estate
---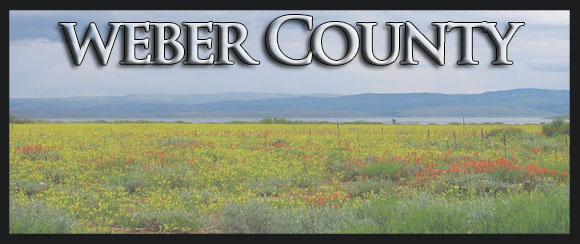 Weber County is one of the Northern most counties in the state of Utah. Weber is where the Ogden-Metro is located, with Ogden in the center of the county. Its eastern boundary follows the spine of the Wasatch Mountains with their towering peaks and sharp valleys, making for beautiful scenery. It extends to the west into Great Salt Lake. The county is laced from side to side by the Ogden and Weber rivers and their tributaries.
Weber County has all sorts of real estate for sale. From acres of farmland to modern subdivisions, Weber has it all. There are also some very wealthy parts of the county, as well as humbler neighborhoods with more affordable homes. Weber County is sure to have a home that fits your wants and needs.
There are a lot of job opportunities through Weber County as well. Even though Ogden is smaller than Salt Lake, it still has all the jobs that a bigger city needs. There are also many small towns dotted throughout the county, offering completely different opportunities.
The pie chart below displays the placement of home values throughout Weber County, with luxury homes being at the pinnacle of real estate in Weber County, and costing over $400,000. The spread is very even in the county, showing both affordable opportunities for home buyers. Most of the homes in Weber County would be considered middle class, as homes between $150,000 – $300,000 cover over two-thirds of the spread of homes sold.
Recently Listed Weber County Real Estate